Another very busy weekend and we did not get to bed till past 2, and then this morning some stuff is not working so right now I haven't much to do...So I am posting on here.
We went to Dirk's parents' place on Saturday, it isn't so far to Dortmund from there as from here so Dirk thought it would break up the journey a bit, anyway had a pleasant time there, went to a flea market and Dirk bought me another Steiff! this one is a little black cat, probably from the 80s, it says 'made in Western Germany' on it which suggests that when it was made the DDR still existed. Lots of lovely antique furniture there too, wish we could afford some...oh well.
I have only one photo of Dortmund itself and not many from the concert as my camera doesn't take great photos during concerts...:S I got some videos though, am trying to upload one of Ernst but it doesn't seem to be working for some reason! :(
Here is the mad genius in a crap photo:
It was an acoustic concert so only the two of them, with Ernst's piano. They seemed very relaxed and smiling and Alexander joking around a bit and they did play quite a lot of my favourites. I guess a lot of people had asked for the German version of One Night (their last single) so they did play that. Oh I got a mug finally too, ha ha and a fridge magnet! They had been selling mugs in the February part of the Indicator tour in 2011 but they had already sold out by the Munich concert that I went to. Apparently Alexander didn't like the design! So I was glad to get these ones, got one for Dirk too of course.
and my one photo of Dortmund...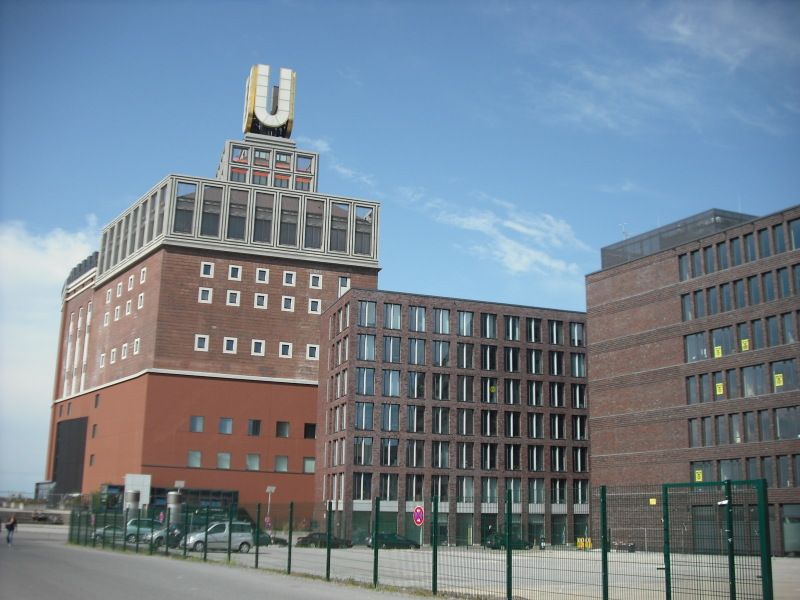 It was the modern art museum we went to, I think it is part of the Uni, I wasn't quite sure about that. Quite cool and the buildings are interesting - it's an old brewery apparently. Thought Dortmund was ok, Dirk had said it was really industrial but it didn't look that bad ;).
Probably not a lot of really scenic bits but ok.
We did see several people from Colour-ize, there may be a photo of us all somewhere, I will look later. Nice to see people, especially our friend Heike and her husband, hadn't met them in person before, had fun talking to her husband in French (he is from Brittany).
He has lived here some time but as he works for a French company he still doesn't really speak German!! ;)
Oh yeah, and here are the cakes after Dirk put chocolate on them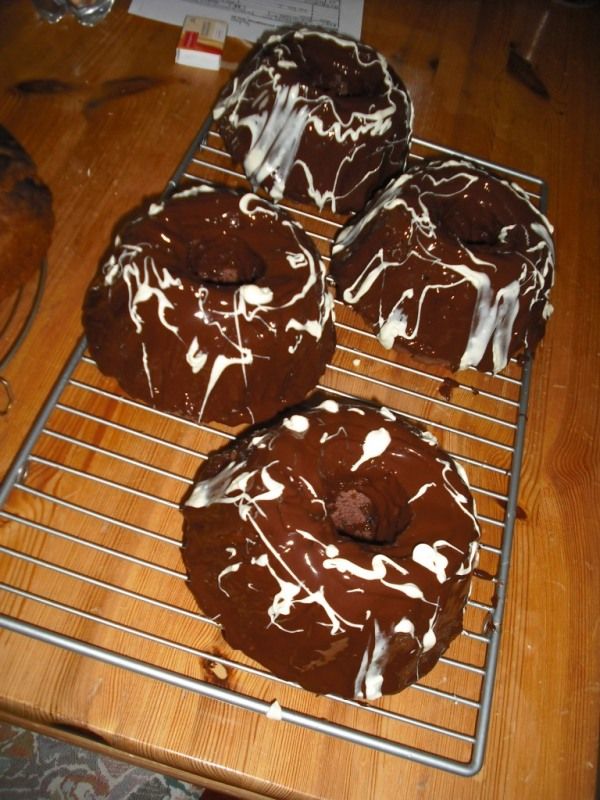 yummy :D We didn't eat them all ourselves by the way...!!! No, one went to his parents' place and then we had some with the other Colour-ize people and I think Dirk also gave some to the people working on the merchandising stand (since a couple of our friends from Colour-ize also work on that).

Just a couple more photos...
Well, we got this corner bookcase off Ebay, it is an Ikea one they don't do anymore, most stuff in it is mine...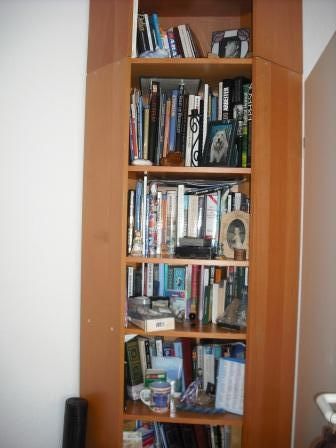 it seems I CAN'T rotate this pic,sorry! I don't know why, but it refuses to show it rotated. GRRR...
A view of the living room...
and the balcony with the bird feeders!!
and...today's baking from Dirk...he will take the cakes to the Deine Lakaien concert to share with people from the forum! and also we are going to his parents' tomorrow so I think one cake and one loaf at least will go there. yummy...I already tasted some bits that had broken off the cakes and they are good :D